The most successful words for an online relationship Profile have been revealed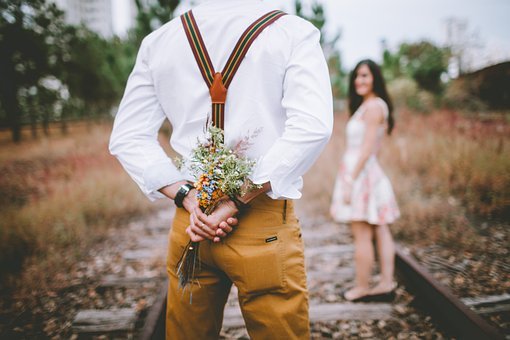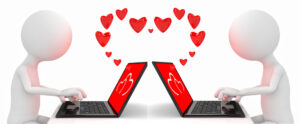 The comprehensive list of the best and worst adjectives to use for your online dating profile have been revealed
Men are looking for a woman who describes herself as sexy, honest and confident, while women want honesty, intelligence and confidence
Women should stay away from describing themselves as shy, trustworthy and happy, while men should also avoid shy and happy, as well as curvy
Many men (4%) like women who describe themselves as curvy, but only 0.6% of women describe themselves in this way
Interestingly, women are more likely to describe themselves as sexy, but they're less likely to ask for someone sexy in return
The results come from IllicitEncounters.com, the UK's leading dating website for married people, who studied over 400,000 profiles on their site
Struggling to get much attention on your online dating profile? Include the words "sexy", "honest" and "confident" and your chances of success will significantly increase.
IllicitEncounters.com, the UK's leading dating website for married people and the leading authority on infidelity, studied over 400,000 profiles on their site to find what men and women were both looking for from their ideal partner, as well as how they described themselves.
If you're a woman, then the key words to include on your profile are "sexy", "honest" and "confident" as 15%, 10% and 7% of men respectively are after these traits more so than anything else.
In the meantime, stay well clear of describing yourself as shy (2%), trustworthy (1%) and, oddly enough, happy (0.3%).
If you're a man whose profile is filled with references to how handsome everyone tells you you are, remove all of that and instead refer to yourself as honest (13%), intelligent (10%) and confident (9%); women value your character over your vanity.
In terms of what to avoid, there's nothing that screams "undateable" quite like referring to yourself as shy, curvy or, again, happy; just 1%, 0.09% and 0.4% of women respectively are looking for these traits.
In terms of how people described themselves, you're most likely to stumble across a man who's honest (10%), intelligent (9%) and confident (8%), while women are honest (9%), sexy (8%) and intelligent (7%).
Interestingly, many men (4%) like women who describe themselves as curvy, but only 0.6% of women describe themselves in this way. Women are, however, more likely to describe themselves as sexy, but they're less likely to ask for someone sexy in return.
The site's spokesperson, Christian Grant, explained the importance of creating a good first impression:
"With so much competition, the world of online dating is all about fine margins; anything that's even slightly off-putting marks you as a liability.
"Many people struggle to strike the balance between confidence and arrogance, instead adopting an overly modest approach, but that rarely works. Who wants to go out with someone who describes themselves as shy and introverted? Nobody, that's who.
"It's no surprise to see that both men and women are looking for someone whose honest and confident, but there are some interesting differences between the sexes.
"Most notably, men are, on the whole, gravitated more toward someone who really sells their looks; words such as 'sexy' or 'curvy' are all-important.
"While these aren't exactly unimportant to women, you'll find that they're more concerned if someone's intelligent or affectionate  – without that, it doesn't matter how sexy you are."
Best to worst adjectives for your dating profile – Women
Sexy
Honest / Honesty
Confident
Affectionate
Intelligent
Humorous
Romance / Romantic
Curvy
Spontaneous
Shy
Trust / Trustworthy
Happy
Best to worst adjectives for your dating profile – Men
Honest / Honesty
Intelligent
Confident
Humorous
Romance / Romantic
Affectionate
Sexy
Spontaneous
Trust / Trustworthy
Shy
Happy
Curvy
Leave a comment